Login through your social account. #
You can log in to the app through your social media account of choice (Facebook, Apple ID, or Google). Once you press one of the login buttons, you will be prompted to log in to your account and to grant the necessary permissions. Click the QR Code icon to go to your Members screen.
Apply for Membership #
In the Members screen, click the + icon to open the membership form. Provide the necessary details for your membership. Please don't forget to add a profile photo. You can take a photo directly from your phone camera or you can upload an existing photo.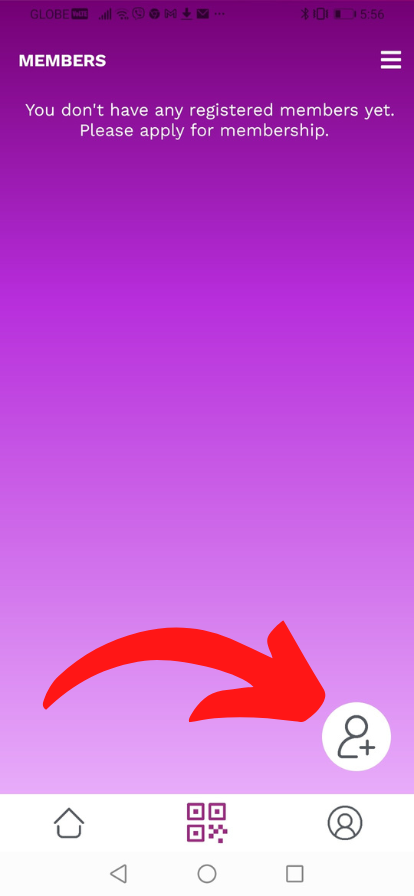 Complete your application. #
Once you've filled out all the necessary details, click Submit Application. Once you do this, your application will be in review by our administrators. The review process may take a few days. Please click here to view our privacy policy on how we manage and secure your information.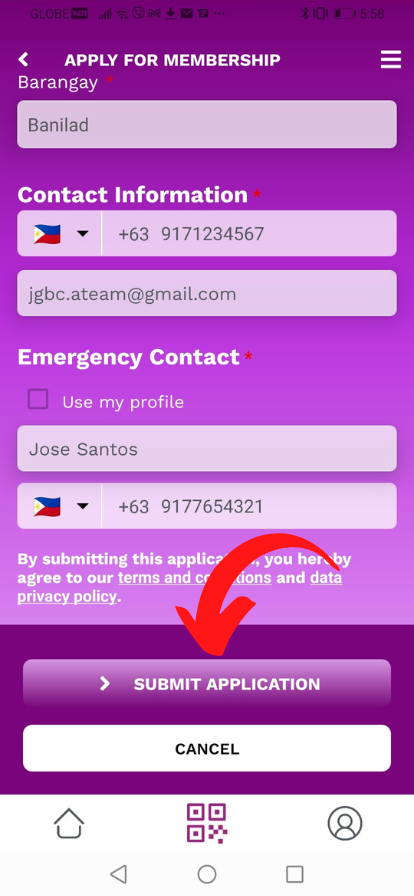 Wait for approval notification. #
In the Members screen, your member will be shown as Application under review while our administrators review your application.
Once your membership is approved, you will receive an email through your registered email address with the subject Your membership has been approved. You can now open the Scoliosis Philippines app again to access your membership.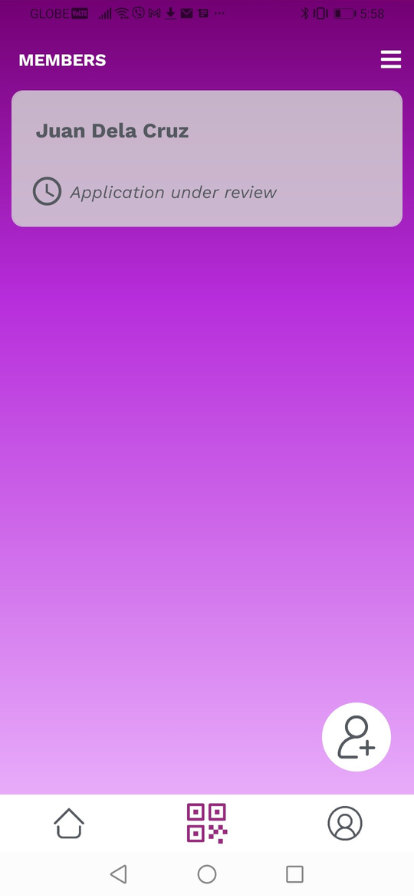 Fill in our membership survey. #
When you open the app after your membership is approved, you will be prompted to fill in our members' survey. This survey will take 2 minutes of your time and will help us better understand your needs so that our organization can serve you better. You can also choose to answer the survey later.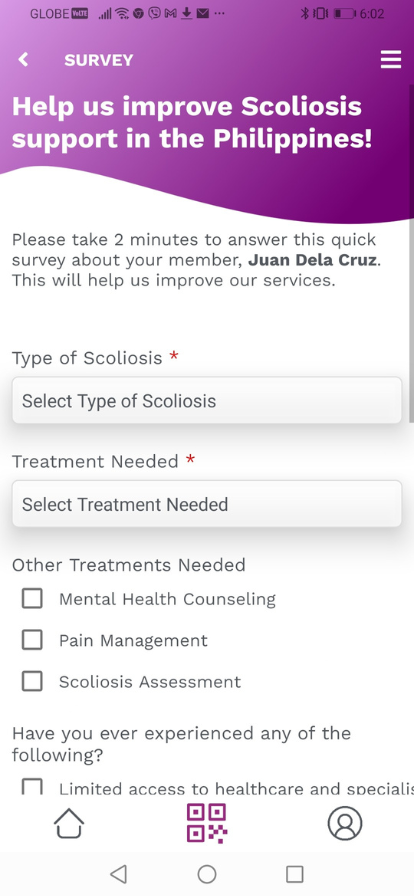 Thank you for signing up! #
You are now an official member of Scoliosis Philippines. Your virtual ID serves as your proof of membership and can be used to transact with our network of partners.