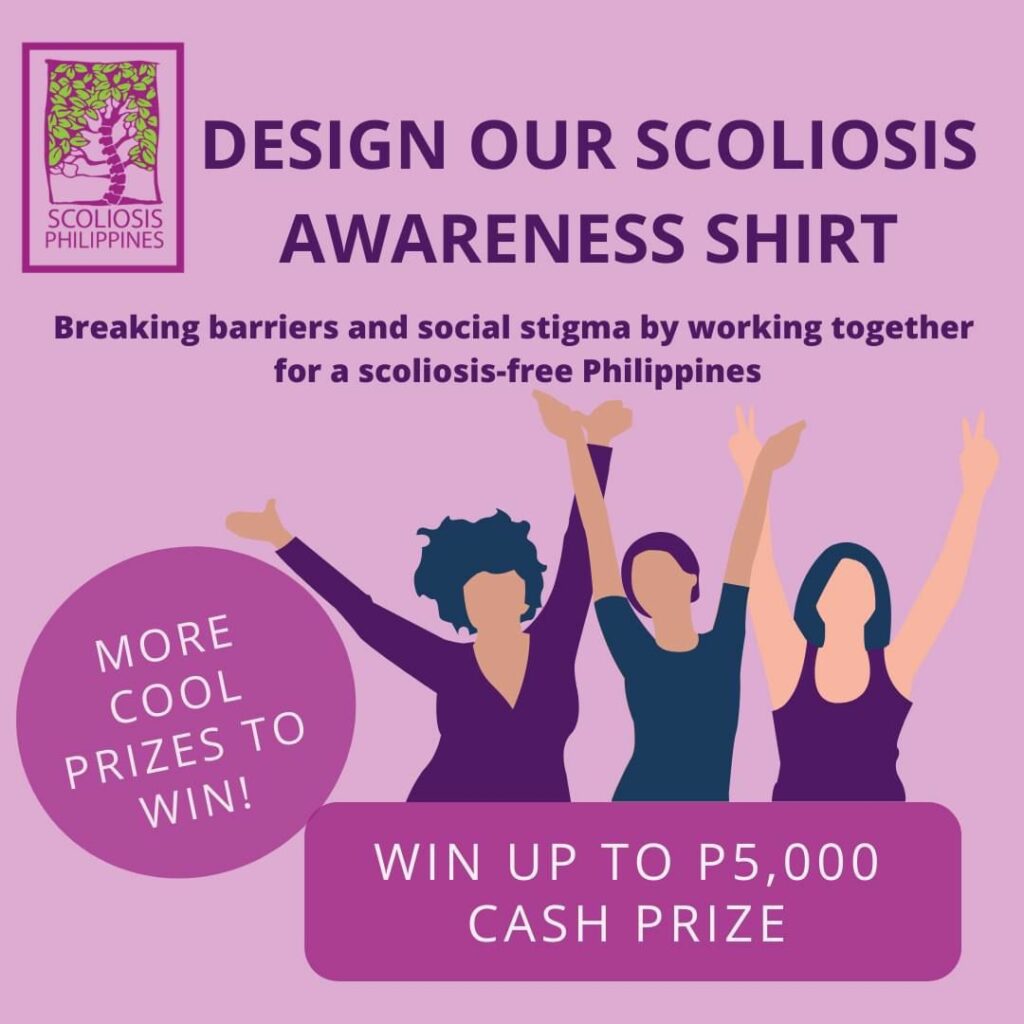 SHOW US YOUR CREATIVE SIDE!
Help us design our official Scoliosis Awareness Shirt to be used by our community members nationwide this June 2022. Get a chance to win the following amazing prizes:
*Up to P5,000 in cash prize
*Your scoliosis story will be featured in different online platforms of Scoliosis Philippines.
*You will earn a one-year internship with the PR and Communications Team of Scoliosis Philippines.
For more information about the mechanics, click here: https://www.facebook.com/…/pcb…/5806783216004487
We're excited to see your entries!