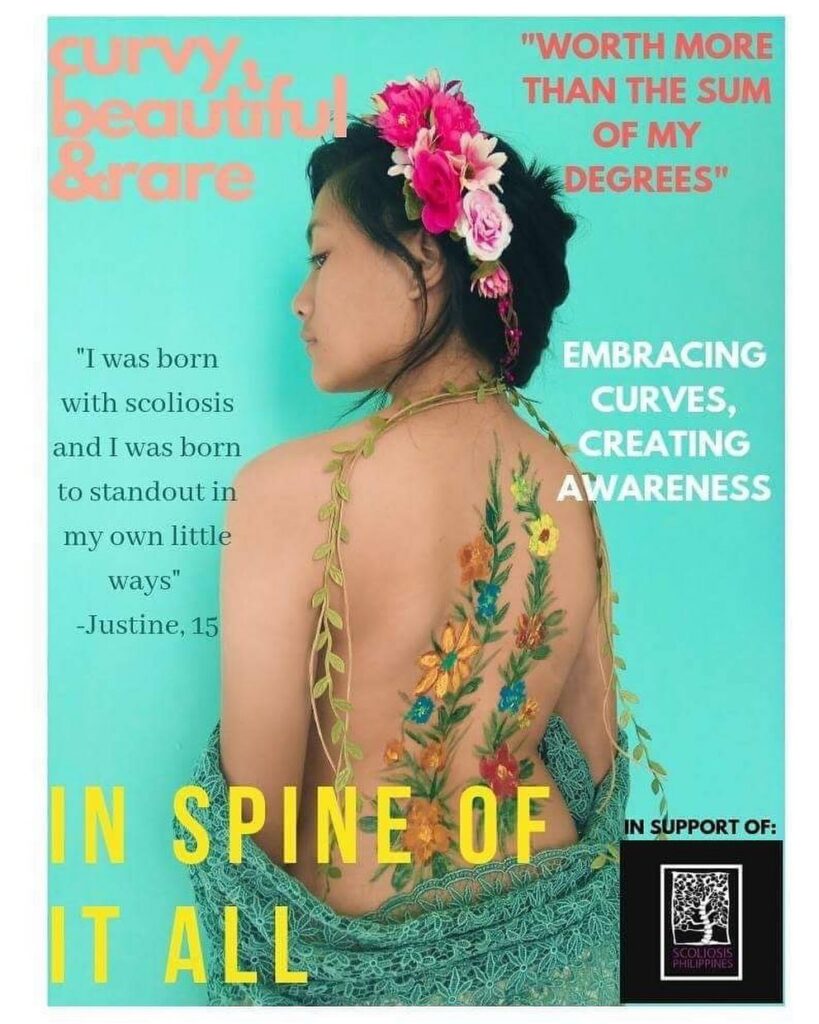 She has curved spine and an anxious mind.

Constantly worrying about what other people would say,

She wanted to be perfect in everyone's eyes.

Always questioning her self-worth,

Always pointing out her flaws,

Wondering if anyone would love her.

"How can it be so easy to love another but not oneself?"

She pondered.

Her eyes a sapphire crystal,

As she lets free of the tears she was trying to hold back.

She didn't feel beautiful.

But one shaft of light illuminated her mind;

Streaming through one tiny crack of her fortress.

Amid the dusky shadows, this light begins awakening a new her.

Slowly crawling out of the darkness she was in;

She was reaching out for the day.

A walk, a forward leap,

Casting away all her inhibitions and fears.

She felt complete.

Alive.

Beautiful.

Contented.
I wrote this poem to remind everyone that they should believe in themselves and that we could all be the best version of ourselves when we embrace our imperfections. Happy #ScoliosisAwarenessMonth!
Justine Rose Oropesa
Oriental Mindoro Chapter
How about you? What's your scoliosis story?
#BentNotBroken
#ScoliosisAwareness
#ScoliosisWarrior